The Importance of Data Protection
Data protection is a crucial element for the success of any business, regardless of its size. Business data may include information about your customers, employees, finances, and business operations, among others.
It is essential to protect this data against cyberattacks, data leaks, and other potential threats. Data protection can also help prevent financial losses, privacy breaches, service interruptions, and damage to your business's reputation.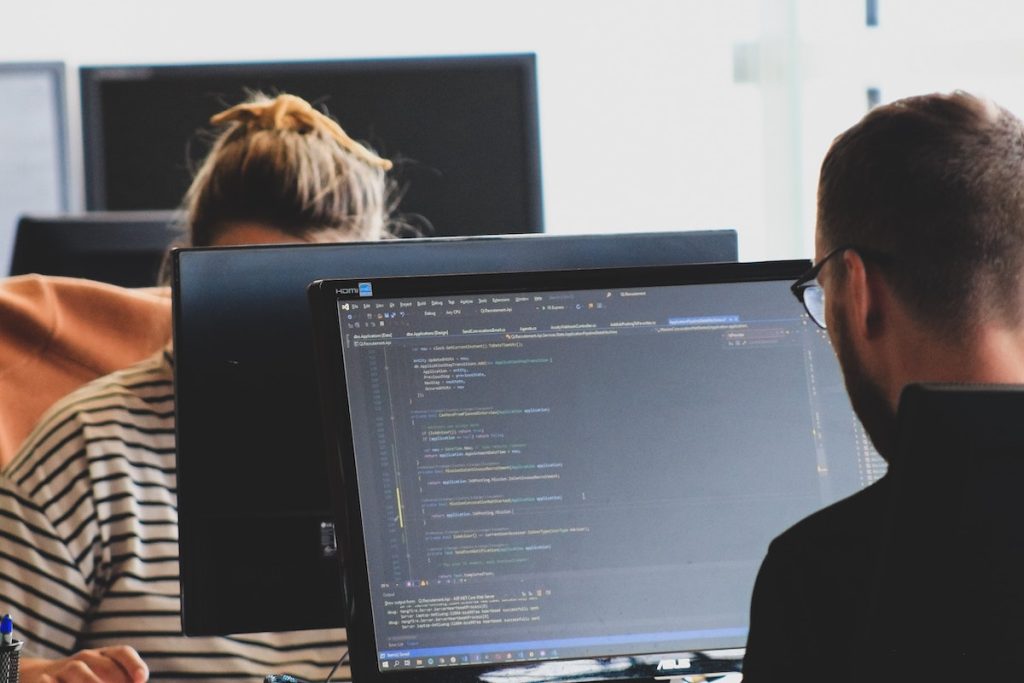 1. Conduct a Cybersecurity Audit
To ensure your business's security, it is crucial to have confidence in the reliability of your technological infrastructure, particularly with regards to system access and protection of sensitive data. To have a clear and accurate overview of the security of your technological environment, we recommend conducting an audit that complies with the "CIS Critical Security Controls V8" cybersecurity controls. This will enable you to establish a strong foundation for presenting a security report. Once the audit is conducted, you will be able to identify the risks and weaknesses of your technological infrastructure and receive recommendations to ensure the continuity of operations and data security.
2. Raise Employee Awareness and Training on Cybersecurity
Employee training on cybersecurity is a key element in strengthening your business's security. Therefore, it is essential to raise awareness about cybersecurity among your employees. By providing adequate training to your employees, you can help prevent human errors that can lead to cyberattacks and jeopardize your data. Investing in employee training can help protect your business and strengthen your clients' confidence.
Here are three specific examples to implement immediately and share with your teams:
Use Strong Passwords and Prioritize Two-Factor Authentication
Employees should be encouraged to use strong passwords to protect their accounts. Passwords should be long, complex, and unique for each account. It is also important to change passwords regularly.
Avoid Suspicious Links and Attachments
Employees should be aware of the potential risks associated with links and attachments in emails. They should be trained to identify suspicious emails and not click on dubious links or open attachments. It is also important to report these emails to the IT security team.
Keep Software Up-to-Date
Employees should understand the importance of keeping software on their computers and mobile devices up-to-date. Updates may include security patches for known vulnerabilities. By keeping software up-to-date, employees can help protect the business against malware attacks.
3. Use powerful antivirus software
Using antivirus and antimalware software is essential to protect business data from malware attacks. Antivirus software can help detect and remove viruses, while antimalware software can detect and remove other types of malware such as spyware and ransomware. Be sure to select antivirus software that meets the needs of your business and keep it up to date. For optimal protection, we recommend using next-generation antivirus (EDR). EDR is an effective solution for detecting unknown threats using artificial intelligence algorithms. By quickly detecting abnormal behavior, they can react quickly to "zero-day" attacks that are not yet known. This way, your business can be assured that its data and systems are protected in real-time.
4. Perform regular backups of your data
Performing regular backups of your business data is crucial to protect against data loss due to hardware failure, cyber-attacks, or even issues caused by human error. Backup data can be stored in off-site locations such as external hard drives, cloud servers, or backup tapes. By having backup copies of your data, you can quickly recover in the event of data loss. If you are looking for peace of mind, be sure to take advantage of our automated online backup service! Each day, a dedicated technician verifies the validity of your backups. They ensure that the backup was successful and that the data is not corrupt. This way, you can be assured that your data is protected and available when you need it.
5. Limit access to sensitive data
It is crucial to limit access to sensitive data in your business to protect information against cyber-attacks and avoid vulnerabilities. This can be achieved by establishing strict access policies and using security tools such as firewalls and identity and access management systems. For example, only employees who need to access certain data should be allowed to access it, and access permissions should be reviewed regularly to ensure they are up to date.
6. Implement cybersecurity measures related to telecommuting
In recent years, telecommuting has become increasingly popular in Canada. However, this increases the possible risks and vulnerabilities. Therefore, it is important to implement measures to limit the cybersecurity risks associated with telecommuting. Here are three quick tips for securing the data of a business with employees telecommuting:
Use a Virtual Private Network (VPN)
Allows for secure remote connections and protects sensitive data.
Establish clear security policies for employees working remotely
This includes the use of strong passwords, regular software updates, and physical device protection.
Use monitoring tools
Allows you to track remote employee activity and detect any suspicious or malicious activity. This measure is sensitive in terms of the privacy of your workers, so it is important to consult with specialists before implementing it.
7. Monitor if your business information is on the Dark Web
The Dark Web is a part of the internet not indexed by traditional search engines and only accessible with specific tools. It is often used for illegal activities such as the sale of stolen data. Information can be compromised in different ways: phishing, bypass attack, passive intrusion, or infiltration. Thanks to MicroSecure's expertise, it is possible to monitor the Dark Web and inform you if your passwords are for sale or publicly available.