A career in IT awaits you on the North Shore of Montreal.
A unique working environment!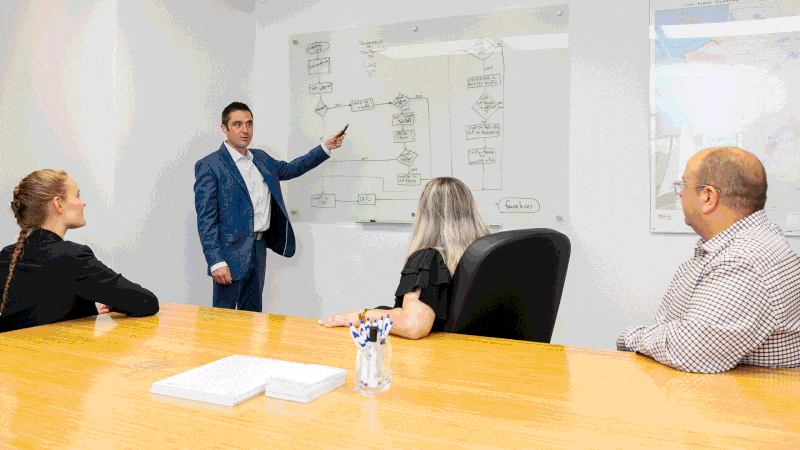 In general, we spend more time in the office than at home, which is why we have renovated and enlarged our premises so that you can evolve in a stimulating and pleasant work environment, a place where time goes by so fast you won't feel like you came to work!
This is what awaits you:
Spacious, modern, ergonomic workplaces
Lounge, terrace, bar
Flexible schedule and ''work/family'' balance
Collective insurance
Performance bonuses
Arcade (pinball, Street fighter, etc.)
Lan party
A chef for us on certain Fridays!
Hairdresser service at the office
Happy hours, group outings and small spontaneous parties, not to mention our famous annual beach party
For enthusiasts who love challenges and who want to make a difference.
We are a team of passionate experts who dedicate their talent as much to improving our clients' infrastructure as to protecting them. You are invited to combine your expertise and your technological knowledge to contribute to the pleasure we have in meeting challenges in both our security and infrastructure departments.
Do you dream of a job where you feel respected, appreciated, and paid to match your talent? Where you evolve alongside the best and who helps you to surpass yourself? Where every day brings new puzzles and challenges to test your skills? Stop dreaming and send us your CV without delay!
Join Équipe Microfix and discover the advantages of being part of a team of competent, dynamic, and passionate professionals.
Consult the list of available positions below and submit your application today.
We thank all applicants. For administrative reasons, only those selected for an interview will receive a response.